Very Bad Day inc. - an adventure game
NEW Demo - coming 15th July !

The first demo was hurried out to coincide with the Kickstarter launch, but was missing some content, which we will add to the updated version.
If you enjoy this game demo, please consider pledging to the project on Kickstarter.
https://www.kickstarter.com/projects/dannyflint/verybaddayinc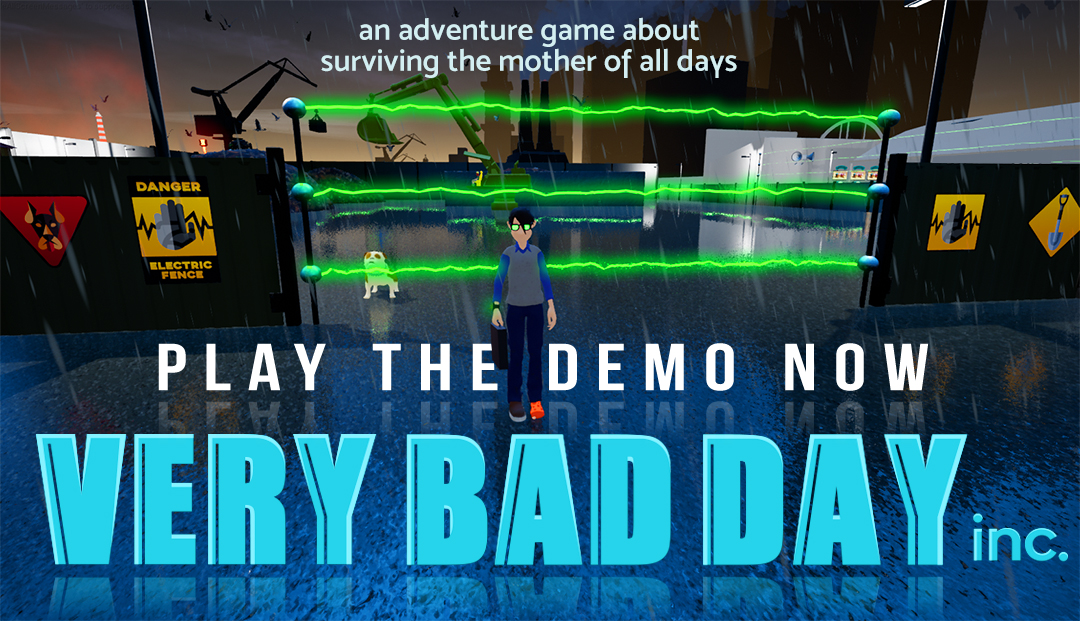 Install instructions
Minimum recommended spec:

- Intel Core i3-3240 Dual-Core Processor 3.4 Ghz
- 8GB RAM
- 2GB GeForce GTX 650
Download
Download
Very Bad Day inc Playable Demo
380 MB